Our Team
The practice team at Balbriggan Medical are committed to providing the highest levels of family care. Our team have a variety of specialist skills including:
Healthcare for Young People and Children
Men's and Women's Healthcare
Health screening and occupational health services
Skincare including Cryotherapy
Specialist contraception and family planning services
Our Doctors
Dr Peter Hughes: 017541
Dr Claire O Driscoll: 245899
Dr Chris Owens: 002076
Dr Vilma Ziauryte: 418284
Dr Eímhin Ansbro: 222835
Dr Katie O Reilly: 411083
Dr Yan Manh : 433749
Dr Veronica Schurer: 508290
All doctors at Balbriggan Medical are committed to providing total community based family care and pride themselves on placing all their patients' needs at the centre of their efforts. We have seven doctors offering a range of experience and expertise.
Practice Manager
Siobhán Maguire
siobhan.maguire@yourmedicalservices.ie
Siobhan is an accomplished professional with over 7 years of experience in healthcare management and administration. A Graduated Bachelor of Business from DKIT with a demonstrable work history in client focused environments. She is a positive leader with outstanding interpersonal, organisational and communication skills.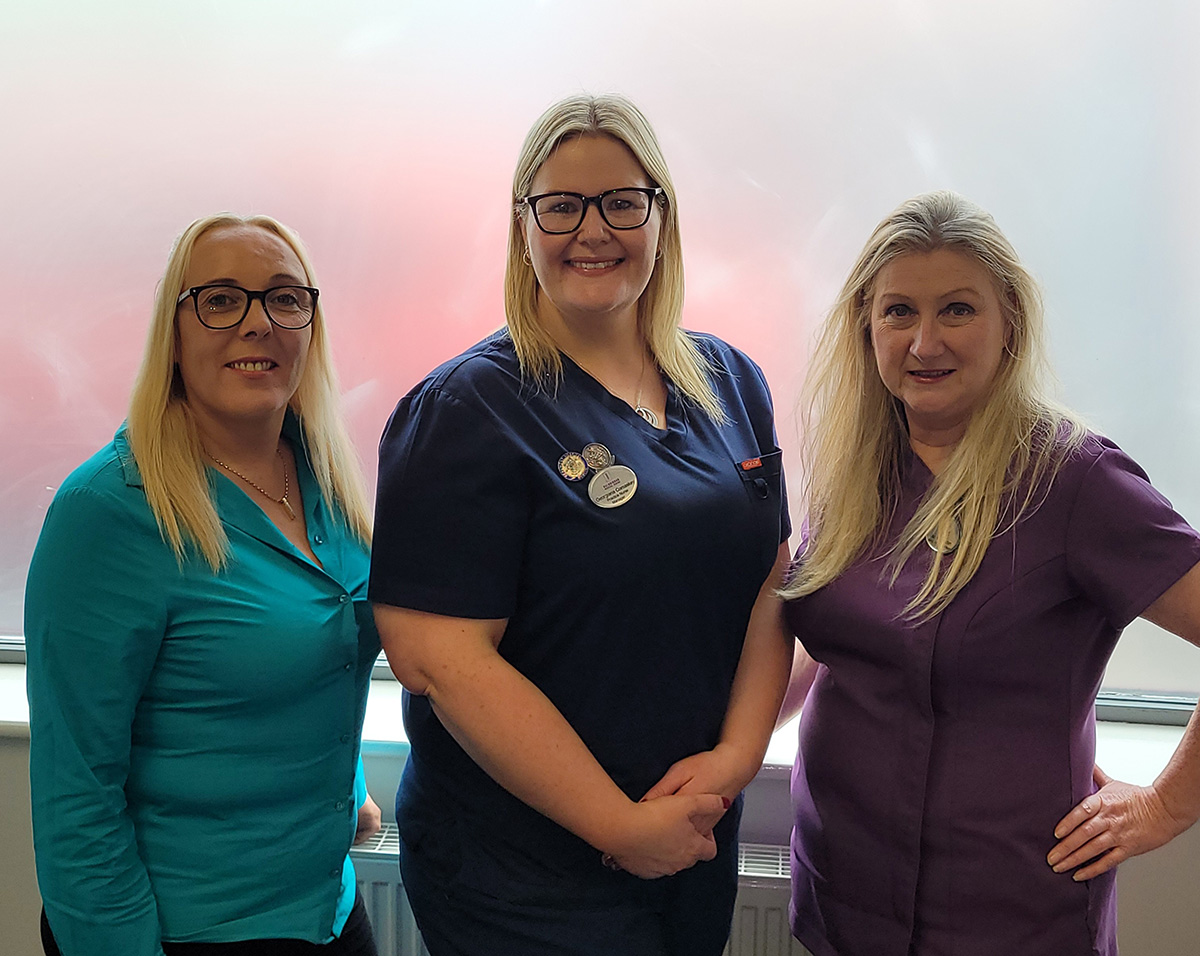 Practice Nursing Team
Nurse Manager: Georgiana Comaskey
Georgiana joined Balbriggan Medical Centre in 2017 as a practice nurse and embraced the opportunity to become Practice Nurse Manager of a fantastic Nursing team in 2019. Georgiana is nursing over 22 years and has 10 years practice nurse experience.
She trained in Beaumont hospital/ Dublin City University for a Diploma in General Nursing and also qualified with a distinction in a Postgraduate Higher Diploma in Midwifery from Our Lady of Lourdes Hospital/ Trinity College Dublin. Her additional qualifications include a Cert in Cervical screening. Georgiana and her highly qualified and skilled nursing team take pride in creating a happy and relaxed environment for their patients, providing clinically excellent holistic care.
---
Nurse Kerry Brennan
Nurse Maria McHugh
Nurse Sandra Mooney
Administration Team
Our administration team is on hand to help you with booking appointments or indeed any queries you may have. They work hard in the background to ensure everything in the practice runs smoothly.
Admin Manager
Ms Jackie Keenan
support@balbrigganmedical.com
Jackie is our Administration Manager and joined Balbriggan Medical Centre in 2018. An experienced Manager, she has worked for over 30 years in a wide range of Customer Service and Management roles. She has a Management qualification from the Irish Management Institute and a qualification in Medical Administration.
Ms Danika McKenna: Phlebotomist
Admin Team:
Ms Marie Louise Plunkett
Ms Martina McCarthy
Ms Susan Ellis – Reid
Ms Lucia Cannon
Ms Tanya Tiernan
Mr Shane Tracey
Ms Laura Hickey
Ms Suzanne Ryan
Ms Bernadette Wardell
Meet The Team